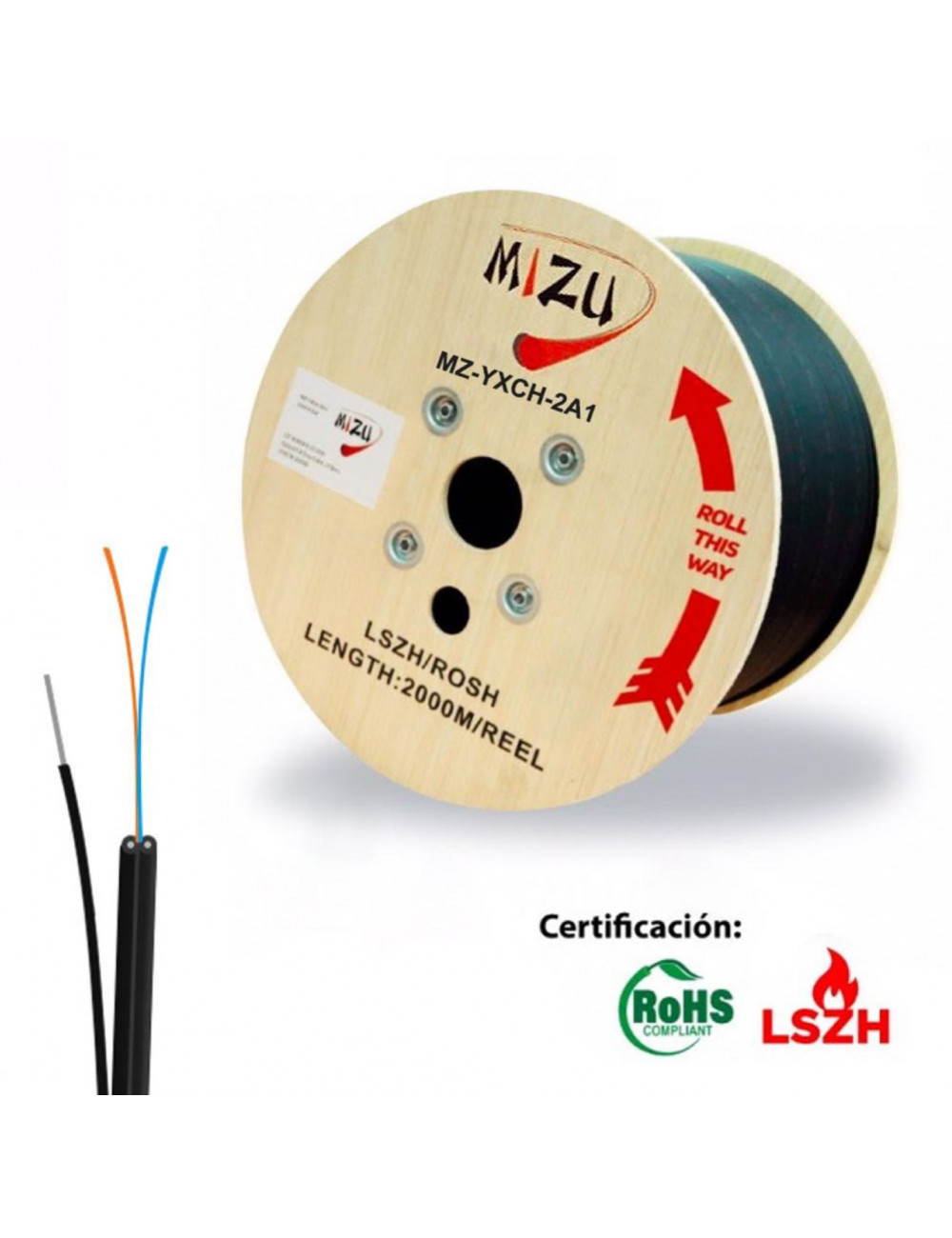 copy of F.O CABLE FLAT DROP STEEL WIRE/01 FIBRA/2KM
CABLE FLAT DROP STEEL WIRE/04 FIBRA/2KM

Política de envío (editar con el módulo Información de seguridad y confianza para el cliente)

Política de devolución (editar con el módulo Información de seguridad y confianza para el cliente)
Features:
The optical cable has small diameter, lightweight, low cost, low construction cost.
It is suitable for mechanical splicing technology, fast, and flexible.
The optical cable has high-tension and anti-squash force; self-supporting structure can meet the requirement of 50 meters pull-fly.
It uses aromatic polyamide materials to be the strengthen material.
The optical cable is soft, good bending performance, and ensure that the bending performance can meet the requirements.
It uses low smoke zero-halogen material, ensure that the cable can meet the requirements for the flame-retardant materials indoor.
The optical fiber is the bend insensitive fiber which can meet requirement fITU-T G.657.
High-carbon steel wire should be used for Self-supporting strengthen device of optical cable, superior tensile properties contented.
Strengthening Wire: Material: Phosphating steel wire;
Messenger Wire: Material: Galvanized steel wire;
Outer sheath: Material: Black LSZH - Low smoke zero halogen