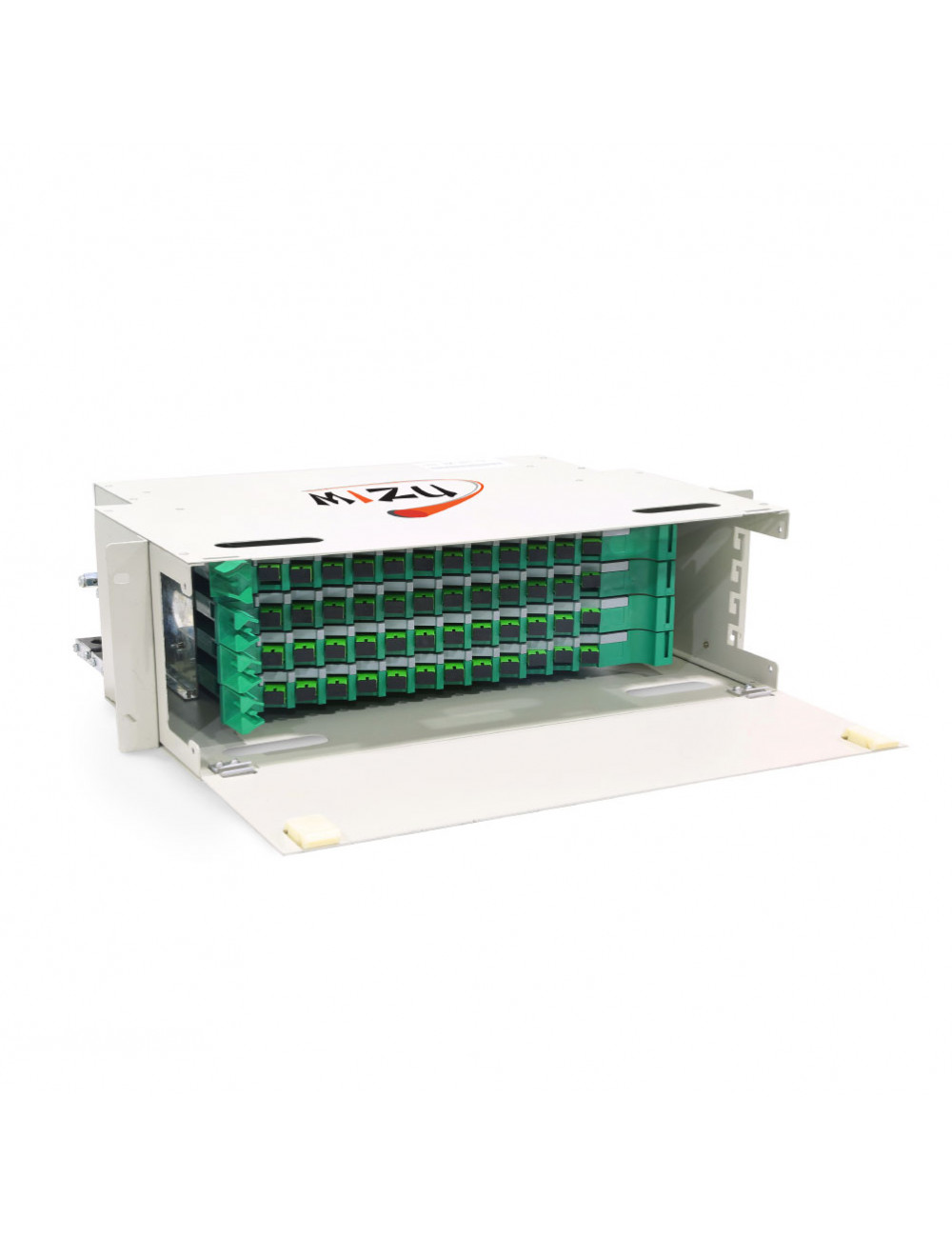 F.O BANDEJA ODF DESLIZABLE P/RACK SC/APC,48SAL. 4BAND X12PIGTL
Reference : ODF-RM-48F-SA
Optical Distribution Frame ODF Rack Mount With SC/APC Couplers/Adapter And pigtails

Política de envío (editar con el módulo Información de seguridad y confianza para el cliente)

Política de devolución (editar con el módulo Información de seguridad y confianza para el cliente)
Rack Mount ODF Unit Introduction:
ODF-RM-48F-SA.- Is mainly used for cable inlet, grounding and fixing and the splicing between the terminal end and pigtail. Users can select unit or ring flange amount according to their practical needs.
19" ODF offers flexible cabling access, expandable frame design and comprehensive management. 
A series of optical distribution frames of 12 fibers, 24 fibers, 48 fibers, 72 fibers,96 fibers and 144 fibers counts type are available.
ODF with pigtails and adapters contain one ODF, adapters and pigtails.