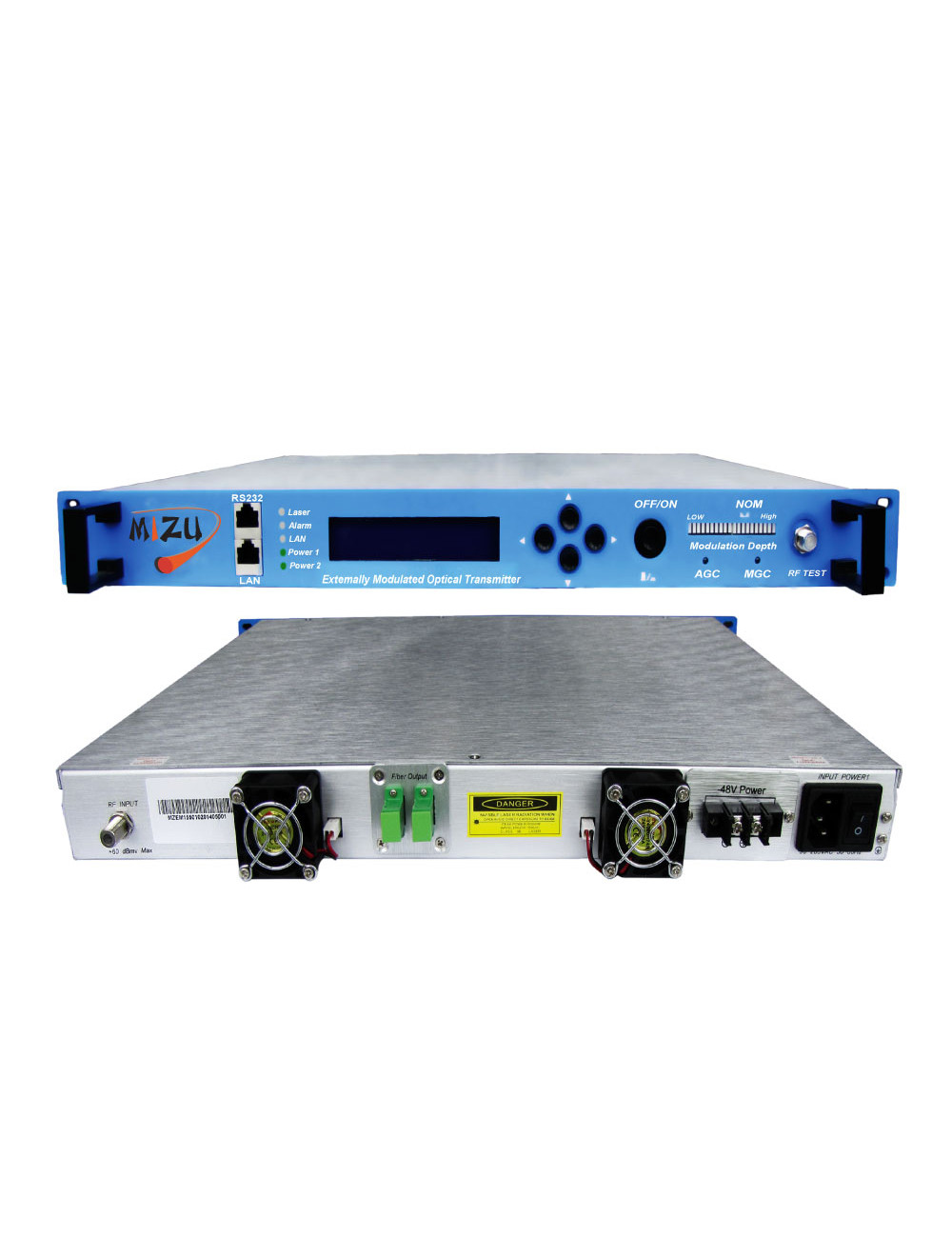 TRANSMISOR 1550 (2SAL*10DB),MODUL EXT.SBC13-18(90-265V-48V)
Reference : MFT1550-EM-210
TRANSMISOR 1550 (2SAL*10DB), MODUL EXT.SBC13-18(90-265V-48V)

Política de envío (editar con el módulo Información de seguridad y confianza para el cliente)

Política de devolución (editar con el módulo Información de seguridad y confianza para el cliente)
Description:
1550nm externally modulated optical transmitter is the core equipment in the RFTV network system. RFTV is a unidirectional analogue and digital video broadcast. It adopts high efficiency modulation mode for RF carrier wave and its economy, flexibility and bandwidth validity is beyond comparison of IPTV. 
By adopting EPON, GEPON or P2P access mode to realize triple-play and FTTx, RFTV broadcasting network in 1550nm optical wavelength still plays an important role. 
MFT1550-EM-210, 1550nm externally modulated technology for optical transmitter has no laser chirp, low dispersion distortion, and large extinction ratio, with excellent characteristic within 47~862MHz. 
External Modulator doesn't generate CSO distortion after reasonable bias. It can be followed by amplifier when used in large area coverage of over-long trunk and local networks. 
Adopting WDM, multi-wavelength optical channels can be transmitted through one fiber. 1550nm optical fiber CATV follows the current development trend of triple-play and fiber to home.  
1550nm external modulation transmitter (TX) , SBS 13-18 adjustable, 50/60Hz.
Output power: 7dBm/port
Quality: Advanced Type
#Power Supplies: Dual
Power Supply: (90-265VAC) and (-48V)
Related products